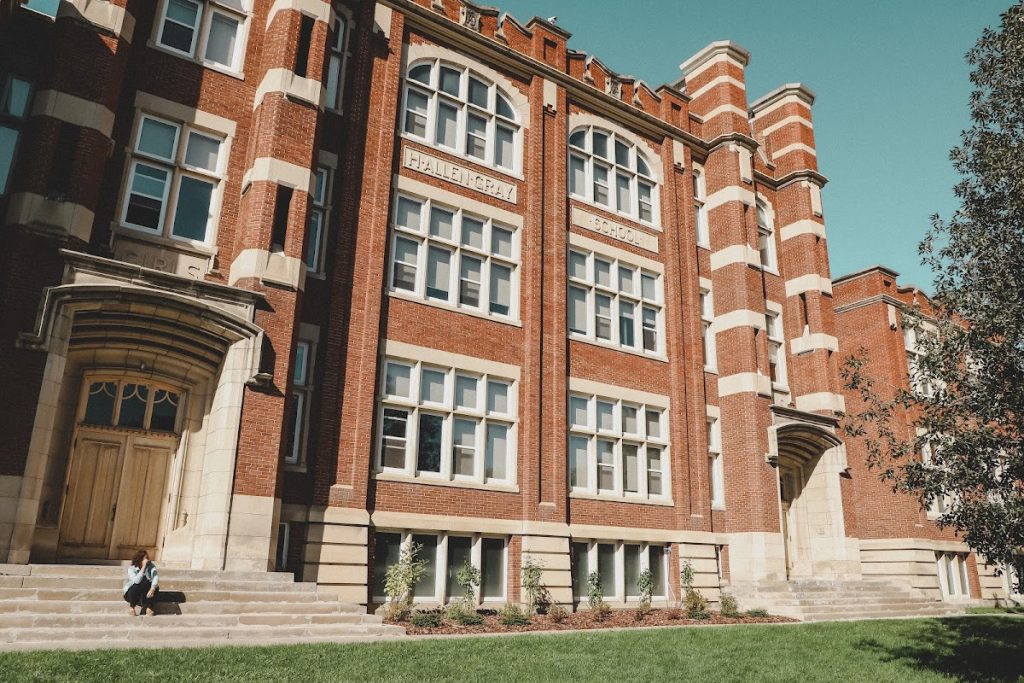 Vanguard College, founded in Edmonton in 1946, is the Theological College of the Alberta and Northwest Territories District of the Pentecostal Assemblies of Canada.The college holds accredited status with the Association for Biblical Higher Education (ABHE), itself accredited by the Council for Higher Education Accreditation (CHEA) and the United States Department of Education (USDE).
We have been designated in the Province of Alberta as a Post-Secondary Institution of higher learning with a charter to grant religious undergraduate degrees. The college is on the Association of Christian Schools International (ACSI) List of Recognized College Programs. We are a charter and active member of the Association of Canadian Bible Colleges (ACBC), and are a founding member of the Christian Higher Education Roundtable. We are also a member of the Canadian Council of Christian Charities (CCCC).
Vanguard has recently also assumed responsibility for the Schalm Memorial Library of Taylor Seminary in Edmonton.
Hours
www.library.vanguardcollege.com
Please note: The library will be closed during regularly held weekly Chapel Services, as well as Spiritual Enrichment Days.
Payments
Fines and other payments may be paid online through our bookstore.
Location
Vanguard College
12140 103 Street
Edmonton, Alberta
T5G 2J9
Vanguard College is located in North Central Edmonton's Westwood community just three blocks north of NAIT's central campus. Edmonton Transit serves the campus on 122 Avenue via route 143 Montrose.
There is free visitor parking when entering the campus from the south 121 Avenue entrance.