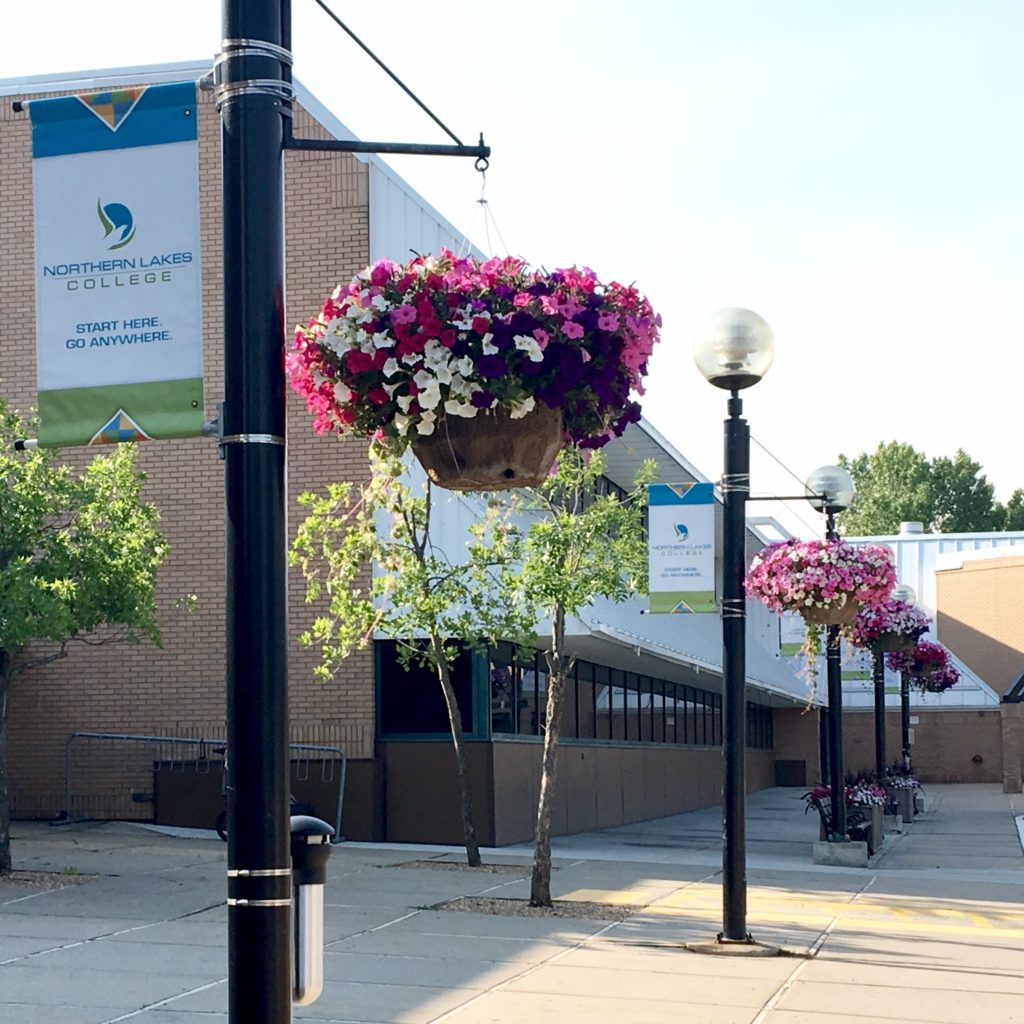 Northern Lakes College serves a region of 164,000 square kilometers, and more than 50 communities including 15 First Nations and four Mètis Settlements. NLC incorporates strategies that enable students throughout the region to access most of College's programs. The College's blended delivery model uses a variety of integrated technologies to connect students and faculty, and to provide supports for students in remote campuses or communities.
Hours
Payments
Library fines and other payments may be paid at the Slave Lake or Grouard Campus Libraries in person or by mail, via cash, cheque, or money order (payable to Northern Lakes College.)
Locations
1201 Main St. SE
Slave Lake, AB
T0G 2A5
The Slave Lake Campus Library is located at the top of the stairs inside the College main entry. The College is located at the South end of Main Street, just off Highway 2 in Slave Lake.
64 Mission Street
Grouard, AB
T0G 1C0
The Grouard Campus Library is in the West wing of the main College building at the North end of the College property.