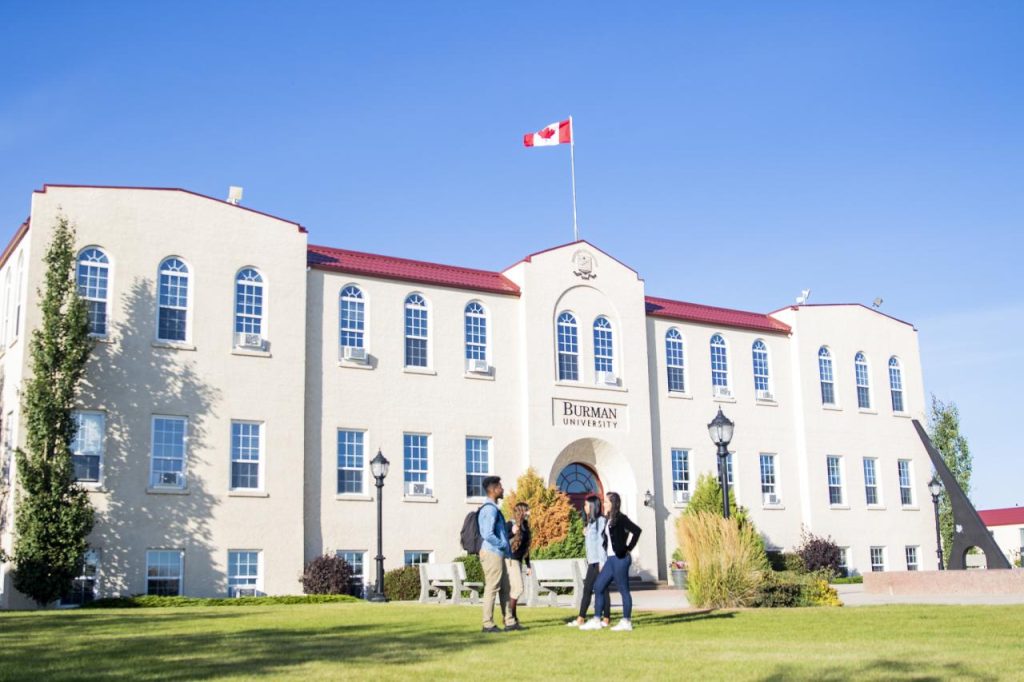 Burman University (formerly Canadian University College) is an accredited liberal arts institution, owned and operated by the Seventh-day Adventist Church in Canada. Its mission is to provide higher education, in a context of academic excellence and Christian commitment, to the members of the church and to others who wish to study in a Christian setting. Offerings include B.A., B.Sc., and B.Ed. degrees, diploma programs, and pre-professional transfer programs.
Hours
September – April
Monday – Thursday: 8:00 am – 10:30 pm
Friday: 8:00 am – 3:00 pm
Sunday: 1:00 pm – 10:00 pm
May – July
Call (403) 782-3381 x4101
Payments
Library fines and other payments may be paid at this location in person or by mail, via cash, cheque or money order (payable to Burman University).
Location
Burman University is located on the north side of the town of Lacombe.
6520 University Drive
Lacombe, Alberta T4L 2B7
Exit Highway 2 at either the north or south Lacombe exits and follow the signs to the college.
The library is located on the south side of campus, west side of the road. There is visitor parking on the lane south of the library (above the ball field).