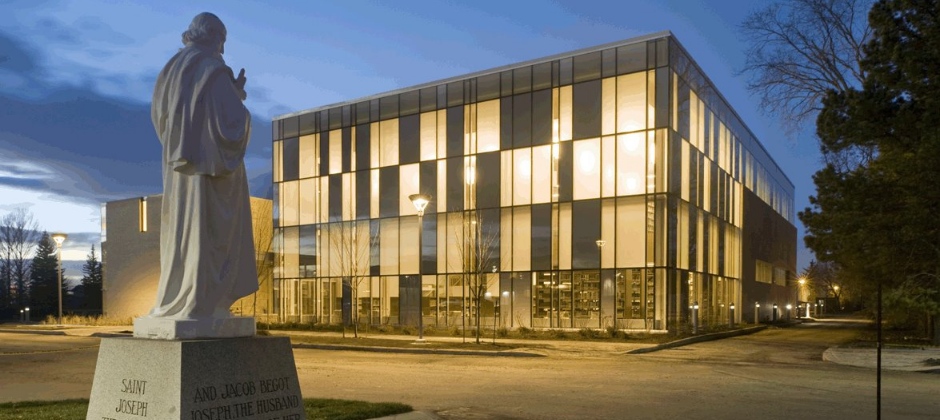 Newman Theological College is a Roman Catholic School of Theology committed to the provision of basic and advanced theological education to Christian women and men. The College prepares laity, religious, and ordained ministers for service and leadership to meet the needs of the Church in Western Canada. The College is an accredited member of the Association of Theological Schools in the United States and Canada (ATS).
Academic programs include the Master of Divinity, the Master of Theological Studies, the Master of Theology, and the Master of Religious Education. In addition, the College offers internet courses through its Distance Education program.
Newman Theological College became a member of the NEOS Library Consortium on June 15, 1999.
Hours
Payments
Library fines and other payments may be paid at this location in person (cash only).
Location
Newman Theological College
10012 – 84 Street
Edmonton, AB
T6A 0B2