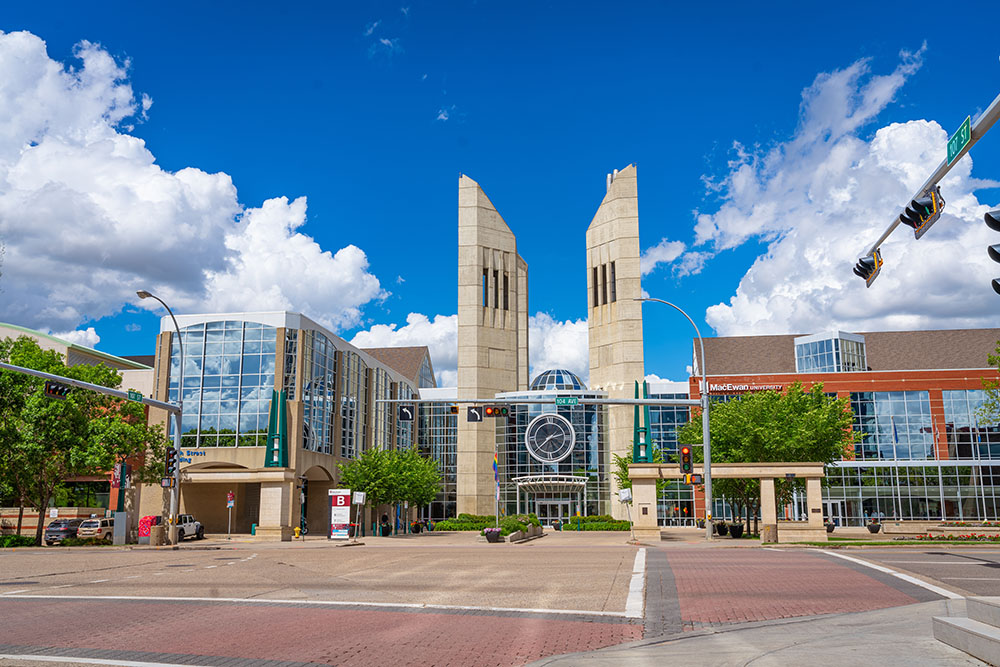 The John L. Haar Library of MacEwan University supports programming in Arts and Science, Fine Arts and Communications, Health and Community Studies, Nursing, Business, and Continuing Education.
Hours
www.library.macewan.ca/location
Payments
Library fines and other payments may be made at this location in person or by mail. Payments can be made by credit/debit card, cheque, or money order (payable to MacEwan University Library).
Location
John L. Haar Library
MacEwan University
10700 – 104 Ave
Edmonton, AB T5J 4S2
The main entrance to the John L. Haar Library is located on the 2nd Floor of Building 7.