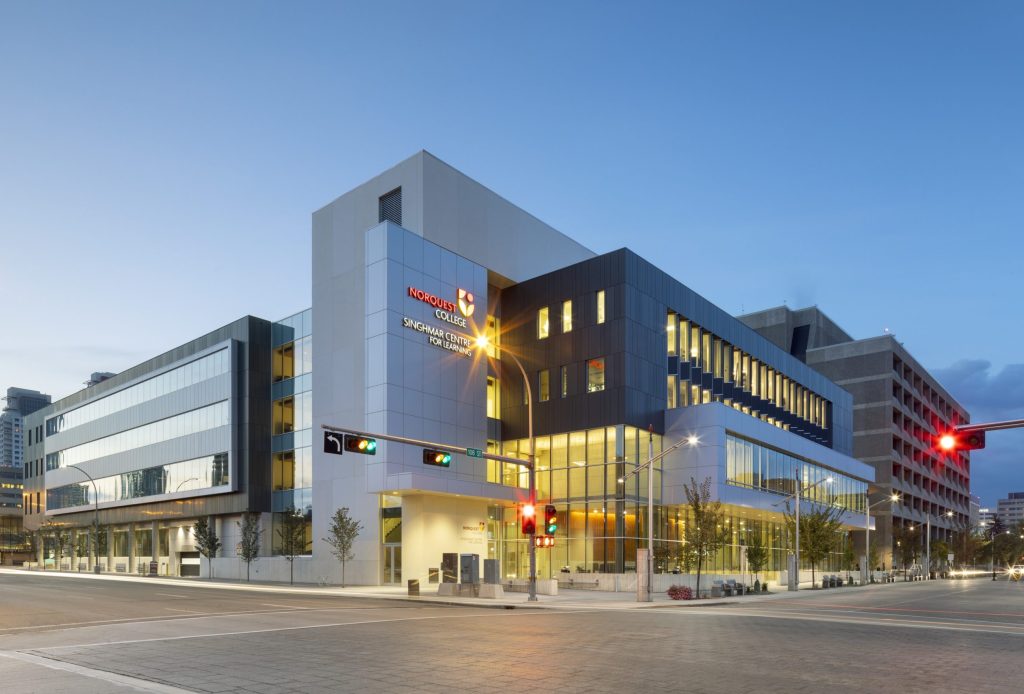 Since 1965, NorQuest College has helped learners reach their educational goals. We offer learning that transforms lives and strengthens communities. Our diverse student population of nearly 15,850 students, 58 percent of whom are born outside of Canada, enjoy the wide selection of career and foundational programs we offer. NorQuest is the Edmonton region's largest community college. NorQuest College helps students at any stage of learning complete or further their studies to enter the workforce. We offer post-secondary diploma and certificate programs to prepare learners for careers in health, community studies, and business. We also provide foundational programming, which includes academic upgrading, adult literacy, apprenticeship preparation, employment readiness, and English as a Second Language (ESL).
The NorQuest Library exists to provide inclusive, student-centered and relevant information services to our students, faculty, staff, and partners. We value being progressive, and we are confident in our collective abilities to meet the demands of an evolving information environment. We are willing collaborators and proud to be a NEOS member library.
Hours
Payments
Library fines and other payments may be paid at this location by e-Transfer.
Location
Room 2-180
Singhmar Centre for Learning
10215 – 108 Street
Edmonton, Alberta