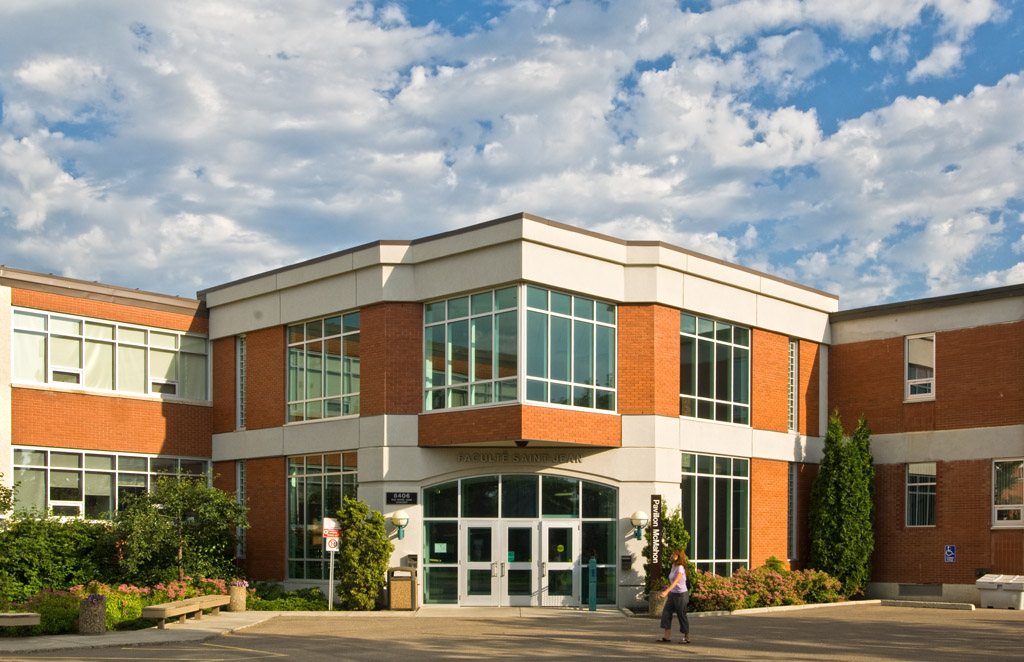 The Bibliothèque Saint-Jean supports the course work and research offered through the Faculté Saint-Jean which is characterized by its French-language university status and is an integral part of the University of Alberta. It is the only French-language institution of higher learning in Alberta. While it has taken on the mission of serving the particular needs of Francophones in Western Canada, the student body of 550 also includes sizeable numbers of anglophones and students from Quebec. Degrees offered are Bachelor of Arts, Bachelor of Science, Bachelor of Education, Master of Education, and Master of Canadian Studies. BSJ is also a depository for French videos of the National Film Board.
Location
Bibliothèque Saint-Jean
8406, rue Marie-Anne Gaboury (91 Street)
Edmonton, Alberta, Canada T6C 4C9
BSJ is located just north of Whyte Avenue (82nd), east of Mill Creek. From downtown, take Connors Hill Road, and turn right at 92 street. Parking on the grounds is available through the purchase of metered tickets. Free parking is available on side streets.