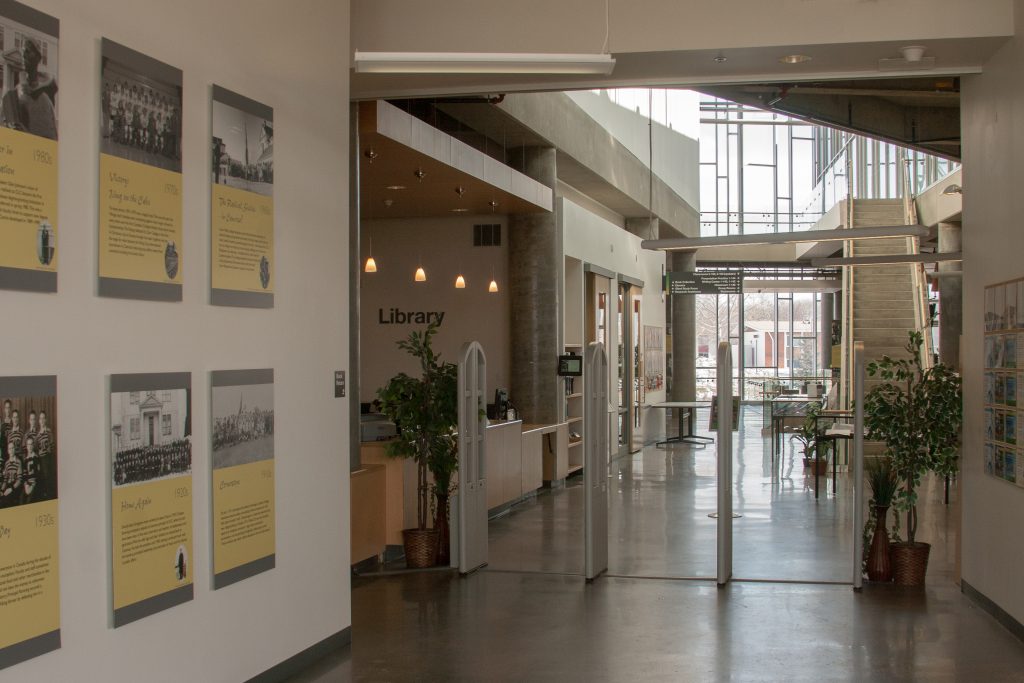 Augustana University College joined the University of Alberta on July 1, 2004. The new Augustana Campus will continue in its tradition of liberal arts and science degree programs. Today, Augustana offers B.A., B.Sc., and B.Mus. degrees. Augustana was renamed from Camrose Lutheran College in 1991. The university has a student population of approximately 1000.
Hours
Hours vary and are subject to change. For current hours visit our website: https://library.ualberta.ca/hours-locations
Payments
Library fines and other payments may be paid at this location in person or by mail, via cash or cheque (payable to University of Alberta Augustana Campus). University of Alberta students and staff may make credit card payments online by logging into My Account with their CCID and password: https://www.library.ualberta.ca/myaccount/
Contact
Service Desk: (780) 679-1156
Fax: (780) 679-1594
Email: augustana.library@ualberta.ca
Library Staff
The following contact people can be reached at:
Telephone: (780) 449-2777 (Toll free call from Edmonton, Alberta, Canada) OR by using the direct telephone numbers or email addresses as indicated.
Nancy Goebel, Head Librarian
(780) 679-1189
nancy.goebel@ualberta.ca
Paul Neff, Public Services Librarian
Phone: (780) 679-1592
paul.neff@ualberta.ca
Kara Blizzard, Public Services Librarian
(780) 679-1593
kara.blizzard@ualberta.ca
Location
Augustana Campus, University of Alberta
4901 – 46 Avenue
Camrose, Alberta, Canada
T4V 2R3
Camrose is located one hour southeast of Edmonton. Take Hwy. 14 (east) out of Edmonton, to Hwy. 21 (south), to Hwy. 13 (east). Augustana is 2 blocks south of Hwy. 13 on 46 Avenue.