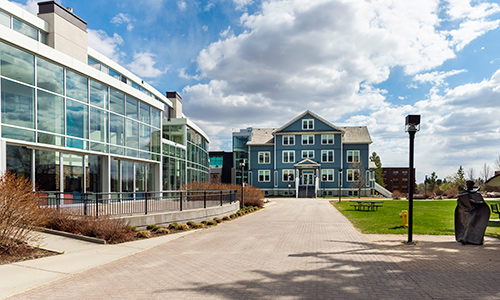 Augustana University College joined the University of Alberta on July 1, 2004. The new Augustana Campus will continue in its tradition of liberal arts and science degree programs. Today, Augustana offers B.A., B.Sc., and B.Mus. degrees. Augustana was renamed from Camrose Lutheran College in 1991. The university has a student population of approximately 1000.
Location
Augustana Campus, University of Alberta
4901 – 46 Avenue
Camrose, Alberta, Canada
T4V 2R3
Camrose is located one hour southeast of Edmonton. Take Hwy. 14 (east) out of Edmonton, to Hwy. 21 (south), to Hwy. 13 (east). Augustana is 2 blocks south of Hwy. 13 on 46 Avenue.