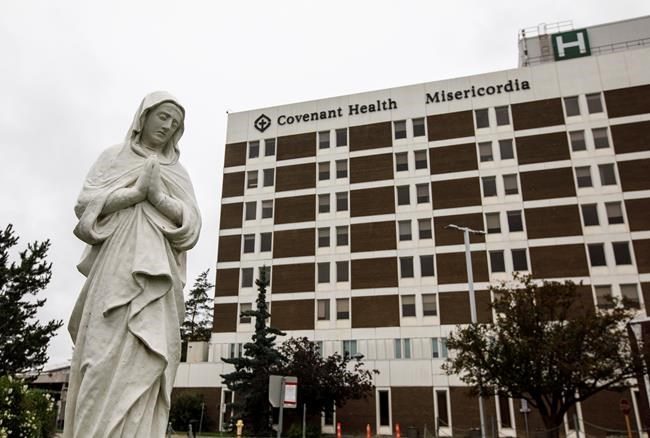 The Misericordia Weinlos Library has a small collection of approximately 700 titles on medicine, nursing and allied health topics. Covenant Health staff and physicians access electronic information resources through the Alberta Health Services Knowledge Resource Service website.
Hours
Payments
Library fines and other payments may be paid at this location in person, via cash or cheque (payable to Misericordia Community Hospital, Weinlos Library).
Location
Misericordia Community Hospital
Weinlos Library, Room 1NW-32
16940 – 87 Avenue
Edmonton, Alberta, Canada T5R 4H5
The Misericordia Community Hospital is located to the east of West Edmonton Mall on 87 Avenue.
To find the Library, take the hallway immediately to the left of public elevators in the main lobby. Follow it to the back of hospital and turn left into the back hallway connecting to the new Emergency Department. The Library is about halfway down the hallway.
Paid parking is available on the south side of the hospital.