Due to the COVID-19 pandemic, all visitors to the hospital are required to wear a mask.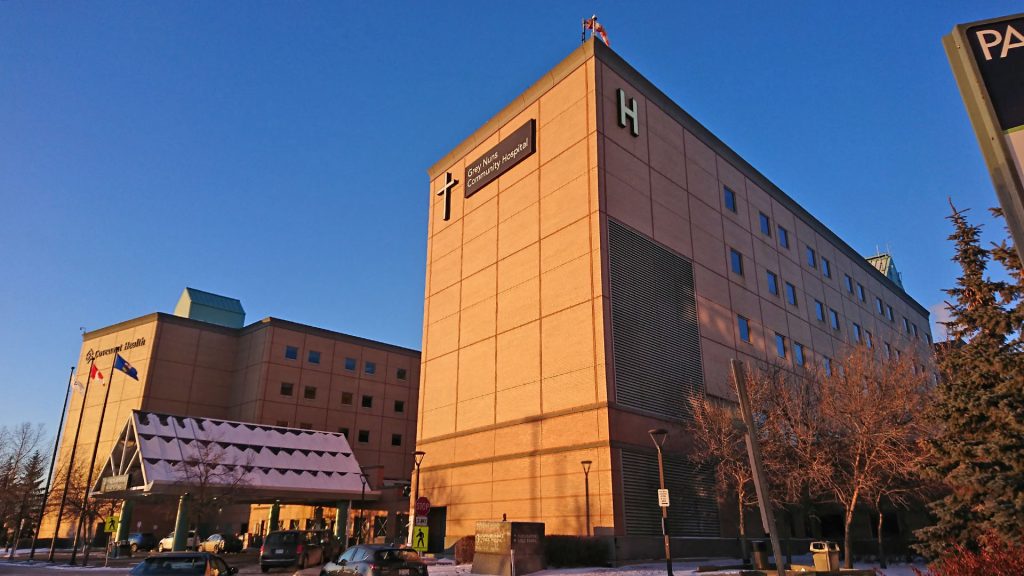 The Grey Nuns Health Sciences Library has a small collection of approximately 1000 titles on medicine, nursing and allied health topics. Covenant Health staff and physicians access electronic information resources through the Alberta Health Services Knowledge Resource Service website.
Location
Grey Nuns Community Hospital
Health Sciences Library, Room 0634
1100 Youville Drive West
Edmonton, Alberta, Canada T6L 5X8
The Grey Nuns Community Hospital is located on 62nd Street and 30th Avenue in Millwoods. The Library is on the lower level in Room 0634, around the corner from the cafeteria. Paid parking is on the south side of the hospital.