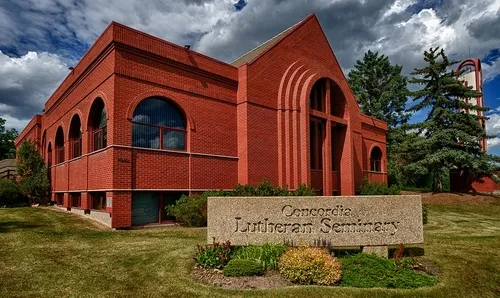 The Concordia Lutheran Seminary Library provides circulation and information services to the students and faculty in the Master of Divinity program. The library houses a collection of over 20,000 titles, and subscribes to roughly 140 periodicals.
Hours
www.concordiasem.ab.ca/library_1
Payments
Library fines and other payments may be paid at this location in person, via cash, cheque or money order (payable to Concordia Lutheran Seminary).
Location
7040 Ada Boulevard
Edmonton, Alberta
Canada T5B 4E3
Concordia Lutheran Seminary is located just south and east of the Concordia University College of Alberta campus, with the main entrance on the west side of the building. Access to the library is off of 112 Avenue on 73 Street around the east side of the Concordia Library.