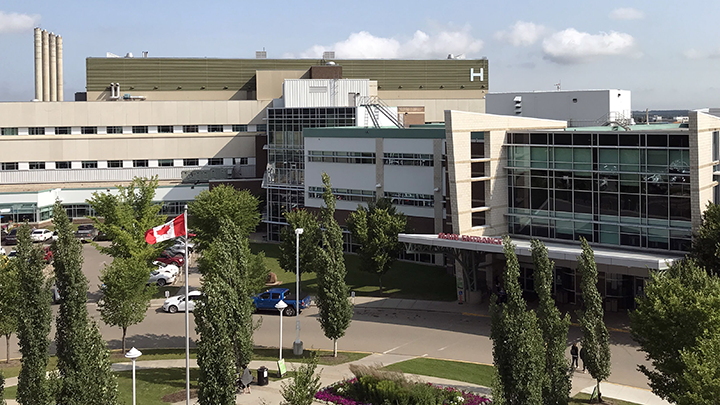 Hours
Monday – Friday: 8:00 am – 4:15 pm
Payments
Library fines and other payments may be paid at this location in person or by mail, via cash only.
Location
Red Deer Regional Hospital
Room #SCL 204
3942 – 50A Ave
Red Deer, Alberta T4N 4E7
The Library is located in the lower level of the South Complex right across from the Dana Soltes Auditorium. When coming in from the main hospital entrance, stay left until you pass the Jolt n Bolt coffee shop. On your right, take the stairs behind the Jolt n Bolt coffee shop down one level and go through the double doors on your left, passing the washrooms. Library is on the right.