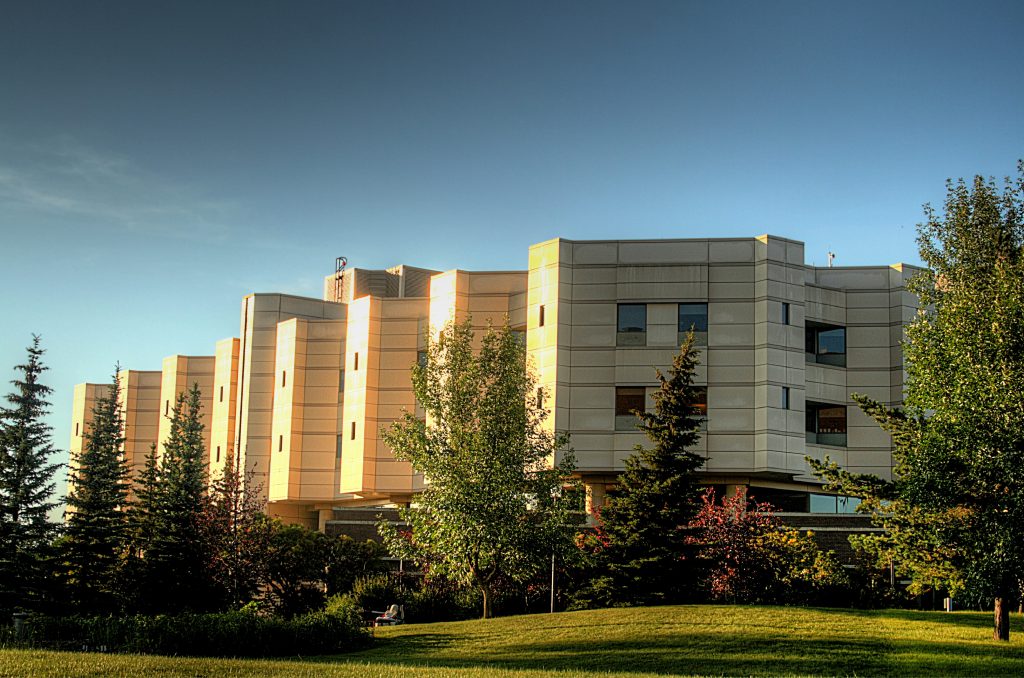 Hours
Monday – Friday: 8:00 am – 4:15 pm
Payments
Library fines and other payments may be paid at this location in person or by mail, via cash only.
Location
Knowledge Resource Service
Glenrose Rehabilitation Hospital site
10230 – 111 Avenue Room GE0613
Edmonton, Alberta, Canada T5G 0B7
The Glenrose is located on 111 Avenue, directly north of the Royal Alexandra Hospital and two blocks east of the Kingsway Garden Mall. Metered parking is available in the underground parking lot. Library Services is on level 0, east of the Cafeteria.
The Library is located in the basement of the hospital down the hallway from the cafeteria. Head down the hallway, passing the parkade entrance and the public washrooms on your right. We are a little further down on your right side. There is an overhead sign in the hallway.