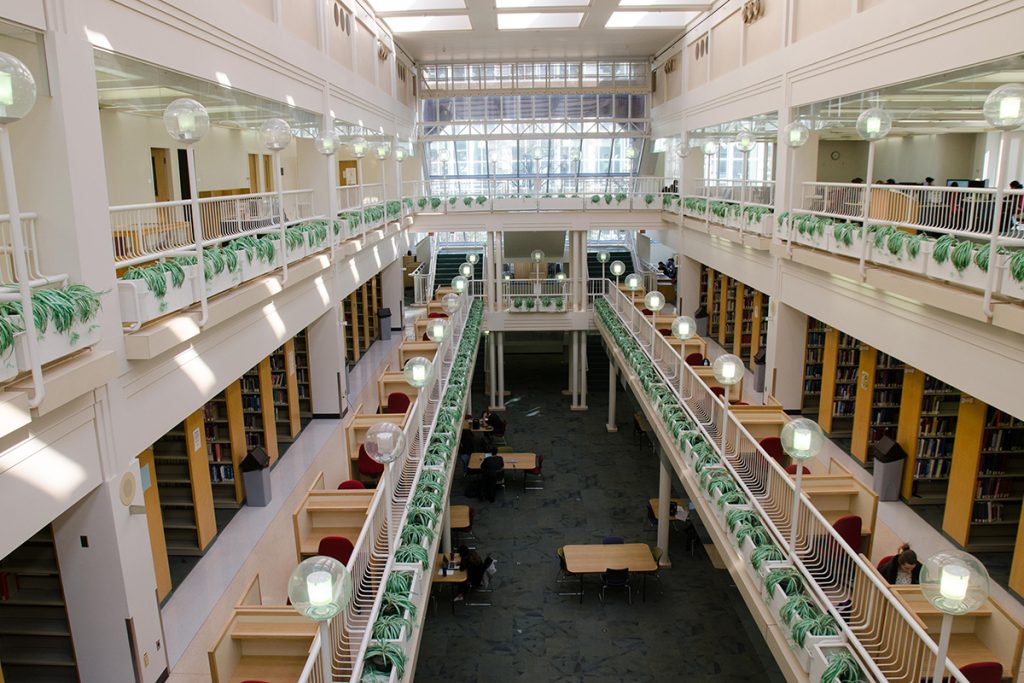 The John W. Scott Library serves the needs of the University community seeking information about human health and disease, especially students, faculty and staff in the Faculties of Medicine & Oral Health Sciences, Nursing, Pharmacy, Pharmaceutical Science and Rehabilitation Medicine.
Location
John W. Scott Health Sciences Library
2K3.28 Walter C. Mackenzie Health Sciences Centre
University of Alberta
Edmonton, Alberta, Canada T6G 2R7
The Scott Library is located in the north-east corner of the Walter C. Mackenzie Health Sciences Centre, between 112 and 114 Streets near 87 Avenue. The entrance into the library is on the second level.
To get to the library, you may take any of numerous buses destined for the University Hospital or exit the LRT at the University Station and walk two blocks south. Many parkades, parking lots and meters are available.